Website/Facebook/Twitter/Email Alerts
The Official Bloomingdale Neighborhood Website The BNA initially launched its community website — www.bloomingdalegazette.com — in January 2000. The website was completely revised in 2013 as www.bloomingdalehoa.com and again in 2021. Now, It is accessible at www.Bloomingdale.Life. The new site is designed to be a one-stop information source for all things "Bloomingdale." Improvements will continue to be made until the site meets this objective.

Facebook Our Facebook page, https://www.facebook.com/Bl.Neighbor1/, launched in 2012 and was renamed this year from the BloomingdaleHOA FB page. The FB page improves communications between monthly publications of the Bloomingdale Gazette and residents. The page provides current information relevant to Bloomingdale residents and offers a posting capability for residents wanting to highlight their events. Residents wishing to post their upcoming events need only "Like" us on our page. Postings must be limited to event title, description, date, time, location, and contact information, if needed. An image may be posted to illustrate the event.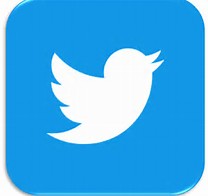 Twitter https://twitter.com/BNA2021
Email Alert System Residents can join the community's confidential email list to receive "BNA News Alerts" about late-breaking or urgent information. We NEVER share your email address with anyone. Sign-up via bl.neighbor1@gmail.com. In the future, we will also use this to disseminate our monthly newspaper the BL Gazette.